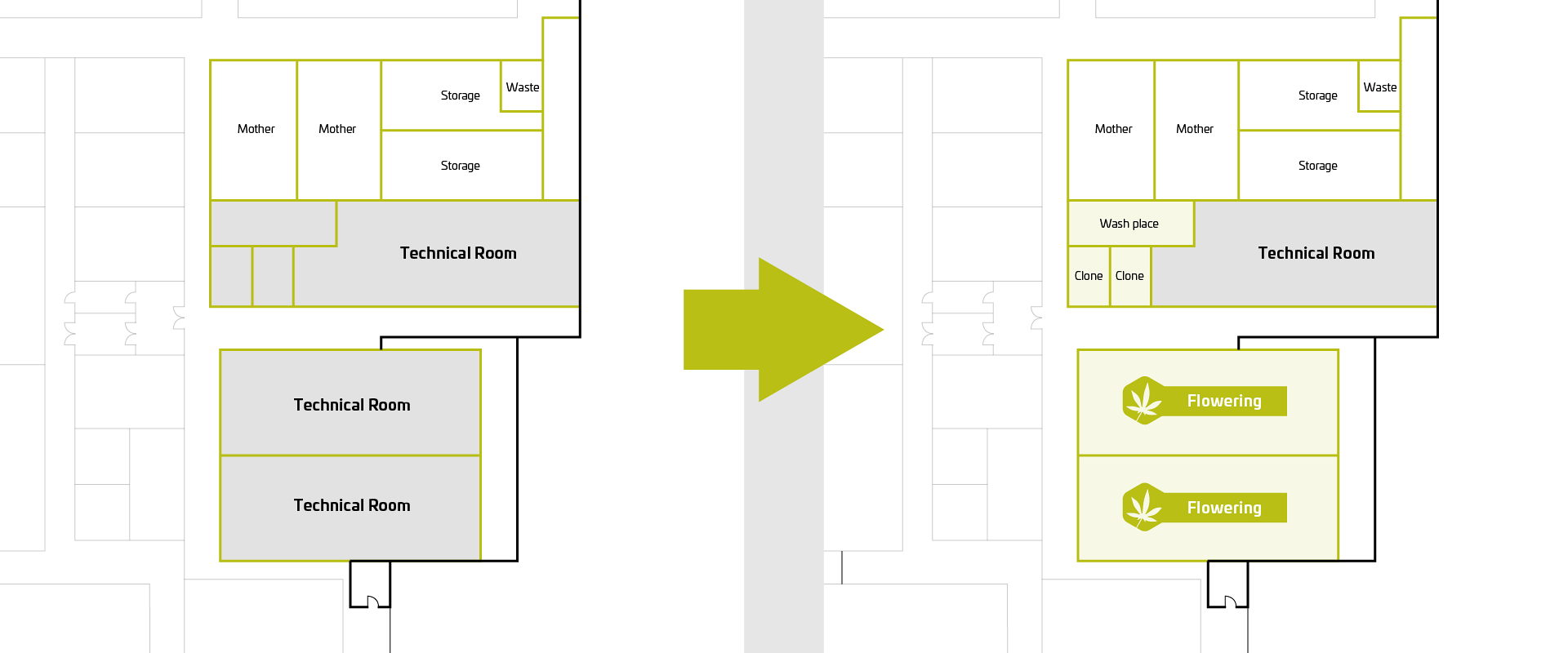 Optimization at the Solothurn location - two more Grow-Rooms are being planned
by Cannerald
Posted on March 24, 2022 21:00
---
Dear Cannerald and CannerGrow Community,

the Grow-Room Poseidon in Solothurn has been sold out since Sunday.
Our planning provides for a reduction and optimization of the technical room in Solothurn. As a result, two more Grow-Rooms could be fitted in the overall planning.
The two new planned Grow-Rooms will be available for pre-sale immediately and with the publication of this blog.
The two rooms Hestia & Zeus are now going on pre-sale one after the other.
We state the first grow start for the last two Grow-Rooms at the Solothurn site as Q2 2023.

In addition, detailed information on the pending permits and the construction progress in Fraubrunnen, as well as the current status of GMP, will follow in the next few weeks!
We will continuously optimize our processes and look forward to spending time with you.


#WeGrowForYou
Your Cannerald and CannerGrow team 🌱